Technical
SEO

Weekly

Interesting Repos and Code Snippets sent Every Friday to your Inbox!
What is Technical SEO?
Technical SEO is the process of optimizing and improving your website to help search engines crawl and index your webpages
Technical SEO covers a wide ranges of topics such as
Javascript SEO
Schema.org
Sitemaps and hreflang
Programmatic SEO
Website Performance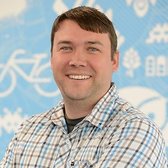 About Technical SEO Weekly
👋 Hello, my name is John Murch and I have been in and out of SEO for over 15 years. I love building tools 🤓 and sharing code 👨‍💻. I stumble upon a lot of interesting repos and code snippets that might be useful to other SEOs and I want to share with the community. This is a weekly newsletter that recaps these findings. Enjoy!